What we do.
Videndum is a leading global provider of premium branded hardware products and software solutions to the growing content creation market.
Our customers include broadcasters, film studios, production and rental companies, photographers, independent content creators ("ICCs"), vloggers, influencers, gamers, professional sound crews and enterprises.
We design, manufacture and distribute high performance products and solutions, including camera supports and stabilisers, video transmission systems and monitors, live streaming solutions, smartphone accessories, robotic camera systems, prompters, LED lighting, mobile power, carrying solutions, backgrounds, audio capture and noise reduction equipment.
We employ around 1,800 people in 11 different countries and are organised in three Divisions: Media Solutions, Production Solutions and Creative Solutions.
line
Enabling the capture and sharing of exceptional content - our driving force

The power of images to communicate, to influence and to create, is immeasurable. Our products are behind every picture; empowering professionals and individuals to capture and share exceptional content.
Videndum supports the image-taker, freeing up eye and mind by providing exceptional equipment that can be trusted when it matters. We design and manufacture everything that goes around the camera, into the shoot and behind the scenes. Because the content is what matters.
line
Facts and figures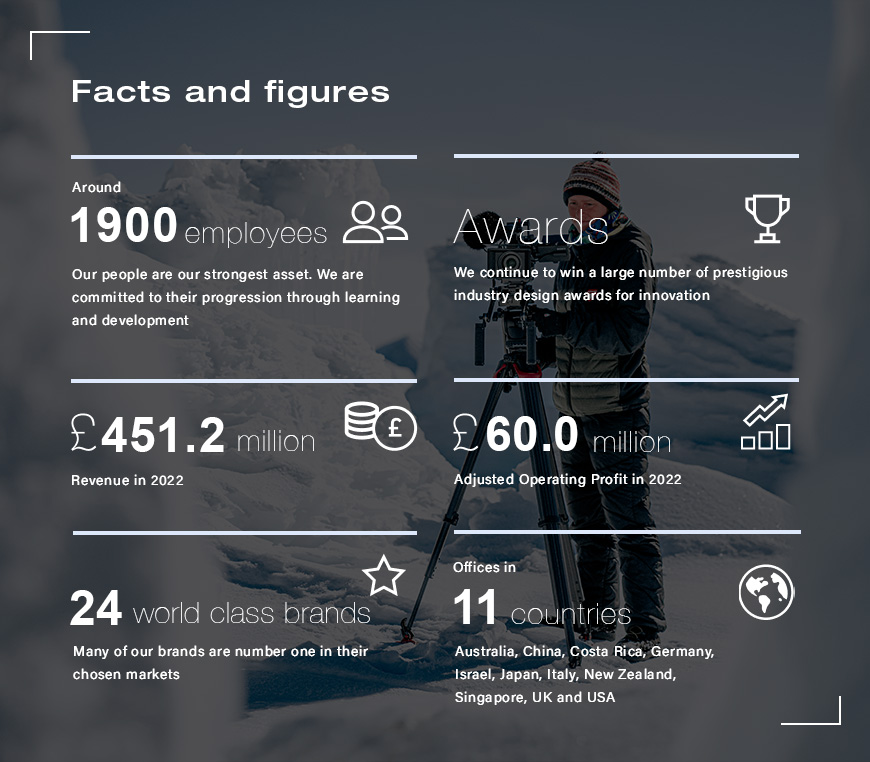 Purpose and values
We provide vital hardware products and software solutions that support the capture of exceptional content.