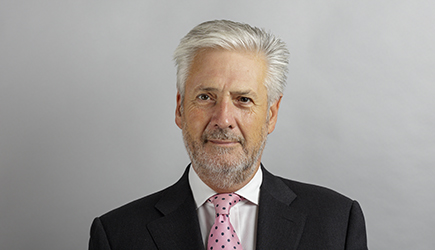 Ian McHoul Chairman BSc, ACA
Chairman, British, aged 62, appointed to the Board on 25 February 2019; Chairman of the Nominations Committee; Ian ceased being a member of the Audit and Remuneration Committees on becoming Chairman on 21 May 2019.
Ian is currently a non-executive director and the Chairman of the Audit Committee of Bellway plc and Young & Co's Brewery PLC. He was formerly a non-executive director and senior independent director of Britvic plc (2014 to 2022) and a non-executive director of Wood Group PLC (2017 to 2018) and Premier Foods plc (from 2004 to 2013). He held several roles in his executive career including Chief Financial Officer at Amec Foster Wheeler plc between 2008 and 2017, Group Finance Director at Scottish & Newcastle plc from 2001 to 2008 (Ian was with the business from 1998 in the role of Finance Director for Scottish Courage Ltd), and Finance & Strategy Director, The Inntrepreneur Pub Company from 1995 to 1998. Prior to this he held several roles with Foster's Brewing Group and qualified as a Member of the Institute of Chartered Accountants in England and Wales when with KPMG.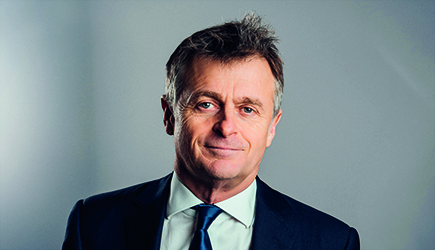 Stephen Bird Group Chief Executive MA
Group Chief Executive, British, aged 61, appointed to the Board on 14 April 2009.
Stephen is currently Senior Independent Director of Headlam plc and a member of the English National Ballet's Finance and General Purposes Committee. Previously he was Divisional Managing Director of Weir Oil & Gas. Prior to this he has worked in senior roles at Danaher Corporation, Black & Decker and Technicolor Group, and was also a Non-Executive Director and Senior Independent Director of Dialight plc. Stephen has an MA from St John's College, Cambridge.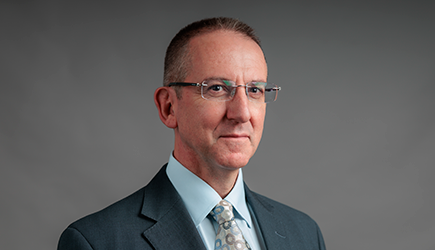 Andrea Rigamonti Group Chief Financial Officer MEng and ACMA
Group Chief Financial Officer, British and Italian, age 54, appointed to the Board on 13 December 2022.
Andrea re-joined Videndum from Senior plc in October 2021 in the role of Deputy Group Finance Director, having previously worked with the Company between 2004 and 2015 in the Head Office Finance team, notably as the Group Financial Controller between 2010 and 2015. Prior to Videndum, Andrea was with Sony UK, and he trained as a Financial Analyst with Morgan Stanley. A Chartered Management Accountant, Andrea has an MEng in Engineering, Economics and Management from Keble College, Oxford.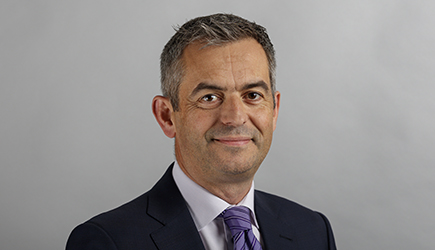 Richard Tyson Non-Executive Director BSc (Hons), DipM, FRAes
Non-Executive, independent, British, aged 51, appointed to the Board on 2 April 2018; Senior Independent Director and member of the Audit, Nominations and Remuneration Committees.
Richard is currently Chief Executive Officer of TT Electronics plc, holding that position since 2014. He was formerly President of the Aerospace & Security Division of Cobham plc from 2008 – 2014 and a member of their Executive Committee. He was previously responsible for TRW Aeronautical Systems (formerly part of Lucas Industries) European aftermarket business before joining Cobham plc in 2003 to run its Flight Refuelling Division.
Richard is a fellow of the Royal Aeronautical Society and a Governor of St Swithun's Independent School for Girls in Hampshire.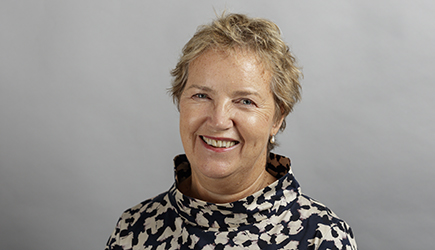 Caroline Thomson Non-Executive Director BA and D.Univ
Non-executive, independent, British, aged 67, appointed to the Board on 1 November 2015; Chairman of the Remuneration Committee and a member of the Audit and Nominations Committees.
Caroline is currently Chair of Digital UK, a non-executive director of UKGI and Chair of its Remuneration Committee, and a trustee of Tullie House Gallery in Cumbria. She was formerly Executive Director of English National Ballet where she is now a trustee. Until September 2012 Caroline was Chief Operating Officer at the BBC, serving 12 years as a member of the Executive Board. Caroline received an honorary doctorate from York University in 2013 and was made an honorary Fellow of the University of Cumbria in 2015. From 2016– 2019 she was Chair of Oxfam. She is a Fellow of the Royal Television Society, a trustee of The Conversation and of the National Gallery Trust. Caroline is a Deputy Lieutenant for Cumbria.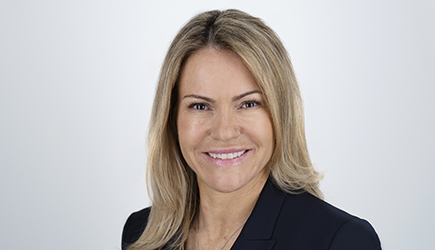 Dr Erika Schraner Non-Executive Director PhD
Non-Executive, independent, British, Swiss and American, aged 54, appointed to the Board as of 1 May 2022; Chairman of the Audit Committee and also a member of the Nominations and Remuneration Committees.
Erika is currently a Non-Executive Director of JTC plc and Chair of its Nomination Committee. She is also a Non-Executive Director of Bytes Technology plc, Pod Point plc and HgCapital Trust plc. She was formerly a Non-Executive Director of Aferian plc where she chaired the Audit Committee. Erika has over 25 years' experience in senior leadership positions, spending nearly two decades in Silicon Valley, focused on technology, M&A, growth strategy and transformation. Erika earned a PhD in Management Science and Engineering at Stanford University and began her executive career with IBM, followed by roles at REL Consultancy Group, Computer Sciences Corporation and Symantec Corporation. During her tenure at Symantec, Erika led M&A in its Sales & Services Division, completing a large number of acquisitions, including the $13.5bn merger between Symantec and Veritas. Since then, Erika has further built her transaction experience at Ernst & Young, where as a partner, she led the firm's Operational Transaction Services for the Tech sector in the Americas, and more recently with PwC, where she was the UK Leader for M&A Integration Services and TMT M&A Advisory (DDV) Services.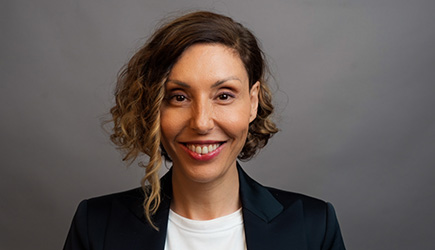 Teté Soto Non-Executive Director BA. MBA
Non-Executive, independent, Spanish and British, aged 47, appointed to the Board on 24 November 2022; member of the Audit, Nominations and Remuneration Committees.
Teté is Senior Vice President of Marketing at The Access Group and was formerly Chief Executive Officer of Amigo Technology Limited, a cloud-based technology platform. Between 2013 and 2021 Teté held several roles at O2 including Transformation Director, Customer Marketing Director and General Manager, Online and Multichannel. Prior to O2, Teté worked at AllSaints as Global eCommerce Director and Dixons as Head of eCommerce Strategy & Planning. Teté holds a degree in Law and Business Administration from ICADE and an MBA from INSEAD.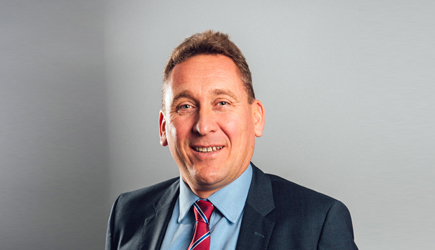 Jon Bolton Group Company Secretary and HR Director FCIS, LLB, LLM
Group Company Secretary, British, aged 55, appointed October 2008.
Previously Company Secretary of Waste Recycling Group. Prior to this he held company secretarial positions at GlaxoSmithKline, where he trained as a company secretary and Cable & Wireless where he was Deputy Company Secretary.
He holds a bachelor of law degree, a Masters in Legal Practice and is a Fellow of the Institute of Chartered Secretaries and Administrators.