Our vision
To support and integrate with the local communities and economies where we operate.
line
Our approach
We invest in projects that align with our core values and look for opportunities to positively impact one disadvantaged person for every Videndum employee in the communities in which we operate.
We believe in the positive power of images to convey ideas and create wealth and positive social and environmental value. As a leader in our markets, our employees are experts in photography, videography, engineering and technology, and we aim to share this knowledge to enable positive social and environmental outcomes.
The pandemic affected our ability to interact with our local communities during 2021 but our teams were still able to have an impact in certain areas. We plan to resume our community activities throughout 2022.
line
Relevant SDGs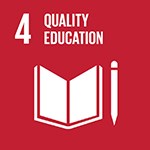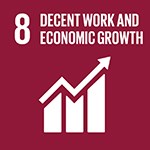 line
We want to support and make a positive contribution to the local communities in which we operate.
We focus on ways in which our products and skills can benefit those who are disadvantaged, and are committed to positively impacting one disadvantaged person for every Videndum employee in our communities.
2021 Community Highlights
Investing in future industry talentplus
Videndum donates and lends professional photographic, TV, and cinematic equipment to educational institutions worldwide to upskill future image capture and sharing talent.
In Italy, the Media Solutions team collaborates with universities to share employee know-how with students and future industry professionals throughout the year via webinars and online lectures. A mentoring partnership was set up with the Universities of Venice and Padua, including virtual meetings and online HR lectures.
Our Production Solutions Costa Rican employees work with different technical schools in the community, onboarding eight to ten students each year to complete their professional practice of Precision Mechanics. Some of the schools we work with include COVAO, Ciudad de Los Niños and CTP. Once with us, we train the students in specialised machinery and often offer jobs following their training.
We have an ongoing apprenticeship programme for employees at the Production Solutions UK site, offering roles in various fields, including Engineering, Business Analysis and HR. This programme is fully funded through our Apprenticeship Levy Fund, with 11 employees currently enrolled.
Production Solutions employees at the US and Costa Rica sites are offered other development opportunities through partnerships with local universities, including potential funding opportunities for master's degrees. We provide funding opportunities for courses at degree and master's degree levels.
Picture of Lifeplus
Media Solutions' Picture of Life project is a social and environmental education initiative which has been running since 2014.
This year we expanded the Picture of Life programme. Employees supported a range of social and environmental activities in Australia, New Zealand, China and Japan as part of a global ESG commitment. The Media Solutions Auckland team participated in a tree planting day alongside the stream draining Orewa Estuary. The newly planted trees have improved the water flow to the river estuary.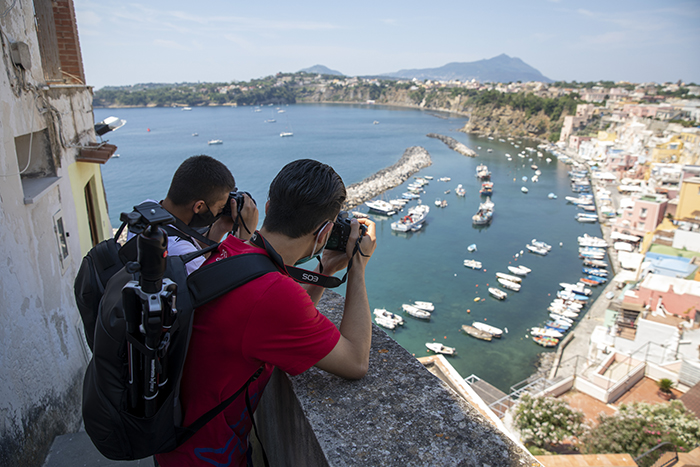 Charity/Employee Volunteering/Giving Backplus
In 2021, Media Solutions ambassadors worked directly with young participants from the Jonathan Community to run a plastic-free campaign in Procida, the Italian capital of culture. The programme consisted of workshops and practical activities to build positive values and professional skills and educate them on minimising their impact on the environment. Media Solutions' employees also joined the wider Jonathan Community in a beach clean-up activity in Castel Volturno.
Donating to charitable causes and active participation in local communities is an essential focus across the Group. Our employees give generously with their time and money, and in 2021, we estimate that the Group as a whole donated approximately £69,000 across the globe.
Production Solutions held a range of fundraisers throughout the year. Employees participated in Breast Cancer Awareness Month, Christmas Jumper Day for Save the Children, and the Bus Shelter's sock and gift donation. The Division also raised money for the Rainforest Trust and Action Aid through the Action4Good programme, donating over £13,000.
We also partnered with the Offshoot Foundation to empower, enthuse and inspire disadvantaged people. Our Production Solutions' employees helped develop life skills and raise aspirations by running professional film workshops.
This year, our Creative Solutions Division worked with Made in Her Image, an organisation dedicated to advancing young women, girls and non-binary youth of colour within film, media and technology. In October, we donated $15,000 to fully sponsor a four-week virtual Cinematography course called "Their Point of View" for 40 students.
Accompanying the donation, our team organised an in-person Mentorship Lab at the Creative Solutions Los Angeles store following the course completion. This gave students and local LA youth a chance to participate in hands-on cinematography lessons taught by five LA-based female cinematographers. After the students took turns at each learning station, they could participate in a Q&A featuring the instructors and other mentors.
Media Solutions employees volunteered their time while partnering with Theodore D. Young Community Center during 2021, an after-school haven that provides a safe place for disadvantaged students. We built and delivered a curriculum based on storytelling and photography.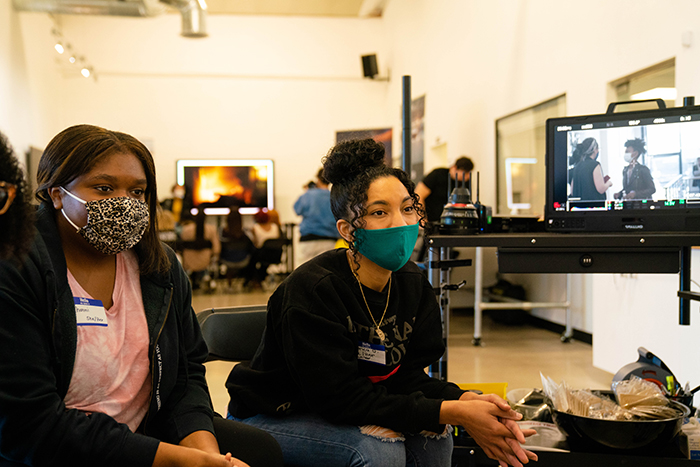 Lowepro and Gitzo champion sustainability and social responsibilityplus
As part of our commitment to our long-term ESG strategy, our Lowepro and Gitzo brands have made great strides in sustainability and social projects in 2021. Lowepro launched Photosport, made from 75% recycled fabric and Gitzo launched the Légende Tripod, which has a lifetime guarantee.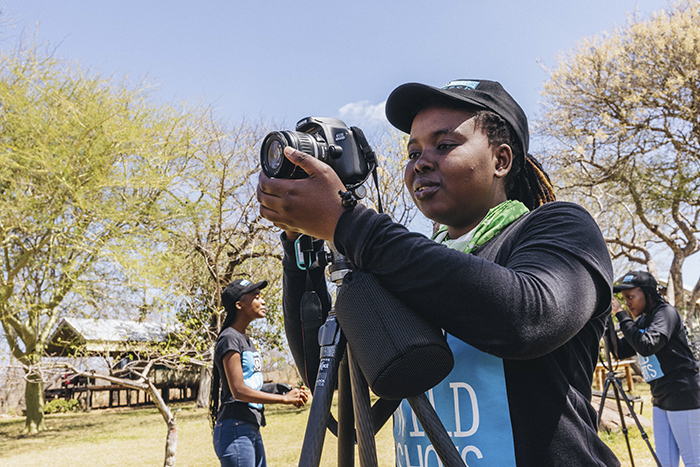 Both products were launched on a crowdfunding platform to help engage their community in the brands' social impact initiatives. Backers each contributed $1 to Indiegogo, raising $50,000 for Wild Shoot Outreach (WSO). This South African NGO empowers young people from challenging backgrounds through photography and education. The funds enabled WSO to deliver more educational programmes and issue two new bursaries, offering one student a job in the organisation.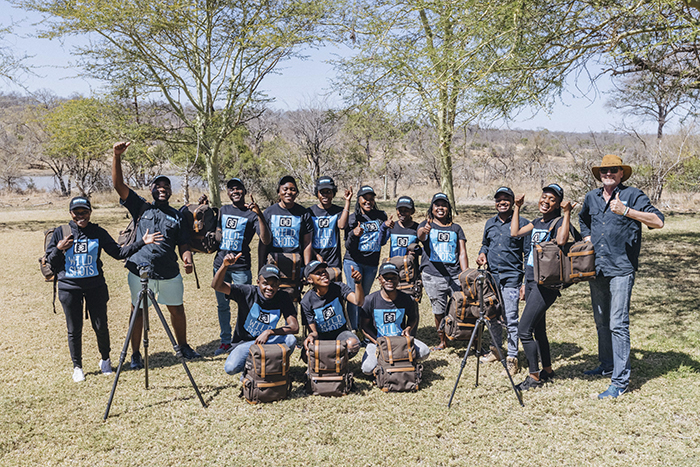 "The funds will support vital aspects of our programme delivery for disadvantaged young people and our Bursary Fund for the further study and training of some of our most talented graduates."
Mike Kendrick
WSO Founder