Our vision
To support and integrate with the local communities and economies where we operate.
line
Our approach
We invest in projects that align with our core values and look for opportunities to positively impact one disadvantaged person for every Videndum employee in the communities in which we operate.
We believe in the positive power of images to convey ideas and create wealth and positive social and environmental value. As a leader in our markets, our employees are experts in photography, videography, engineering and technology, and we aim to share this knowledge to enable positive social and environmental outcomes.
In 2022, we estimate that we positively impacted over 400 people through a range of projects and initiatives. More information about our giving back programme can be found in our standalone 2022 ESG Report.
line
We want to support and make a positive contribution to the local communities in which we operate.
We focus on ways in which our products and skills can benefit those who are disadvantaged, and are committed to positively impacting one disadvantaged person for every Videndum employee in our communities.
2022 Community Highlights
Investing in future industry talentplus
Videndum donates and lends professional photographic, TV, and cinematic equipment to educational institutions worldwide to upskill future image capture and sharing talent. In 2022, our Divisions continued to collaborate with organisations and universities to share employee know-how with future industry professionals.
Creative Solutions continued to run "CS Presents" events, as well as partnering with ManifestWorks and Respectability, to empower disadvantaged people.
Production Solutions employees work with different technical schools in the community, as well as offering a fully-funded ongoing apprenticeship programme.
Media Solutions' "Creativity for Life" project is a social and environmental education initiative which has been running since 2014.
The Division worked directly with five organisations on a range of projects to empower disadvantaged individuals, as well as sustainability programmes and supporting local communities. A total of 50 people were positively impacted, with 77 hours of employee volunteering over 2022.
Creativity for Life plus
Previously known as Picture of Life, Media Solution's CSR programme Creativity for Life ("CFL") is an expression of the positive impact we aim to bring to society and the environment of the countries in which we operate. CFL makes available to communities our skills, products and the vast community of content creators who today follow our brands around the world. At Videndum Media Solutions, we believe in the power of creativity to develop, grow and fulfil our true potential, and we strive to give a voice to all creatives, of any gender, ethnicity or background. The programme is made up of several social and environmental education initiatives aimed at empowering young people with positive values, professional skills and knowledge on how to minimise their impact on the environment. The Division worked directly with five organisations on a range of projects to empower disadvantaged individuals, as well as sustainability programmes to support local communities. A total of 50 people were positively impacted, with 77 hours of employee volunteering during 2022.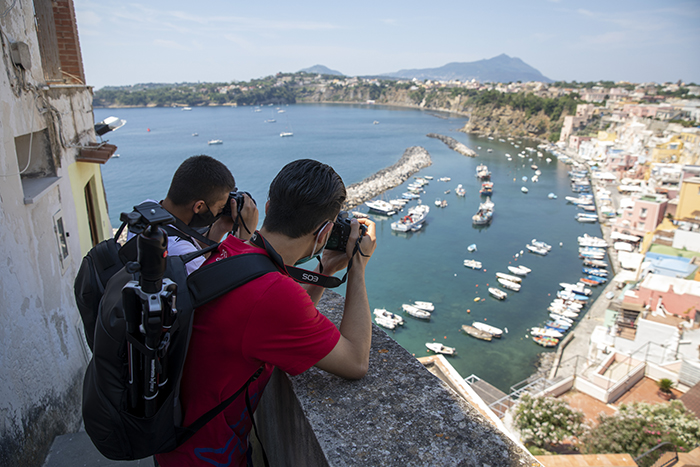 Charity/Employee Volunteering/Giving Backplus
Donating to charitable causes is a core focus of the Group. Our employees give generously with their time and money. In 2022, we estimate that the Group donated approximately £44,000 to charitable causes.
We encourage a culture of active participation in the communities in which we operate. Staff worldwide give their time and money to various social programmes in their local communities. Our HR policies allow employees to take time off from work to support social programmes and charities.
Production Solutions: Offshoot Foundation
Production Solutions has partnered with The Offshoot Foundation, who aims to empower, enthuse and inspire young people in the UK to develop life skills and raise aspirations by using creative media to reach their full potential. Our Productions Solutions' employees helped the organisation run professional film workshops, offering underprivileged youths the chance to create film trailers, animation and music videos using Sachtler, Anton Bauer and Litepanels equipment. These workshops helped to develop their confidence, leadership and teamwork skills.
The workshops held have already helped many young people into further education, university and employment in the film and TV industries.
Media Solutions: Beyond EPICA Case Study — Oldest Ice Core — the quest for the oldest ice in Antarctica
Videndum had the opportunity to showcase the resilience and versatility of its equipment through its use in the Beyond Epica project in Antarctica. The first ice core drilling campaign of Beyond EPICA-Oldest Ice is starting at Little Dome C, in Antarctica. This international research project is funded by the European Commission with €11 million and is coordinated by the Institute of Polar Sciences of the CNR (National Research Council of Italy). The project aims to obtain information on the evolution of the temperatures and on the composition of the atmosphere 1.5 million years ago, by analysing the ice cores that will be extracted from the deep ice in Antarctica. The data will be invaluable for predicting future climate trends and for implementing mitigation strategies. A large amount of scientific equipment has already been taken to Antarctica, and Lowepro backpacks
and Gitzo tripods were included in the shipment. They will help the team document and record the significant moments of the Beyond EPICA drilling seasons.
Videndum's partnership with Richmond Theatre Creative Learning and Richmond Theatre Trust
This year, as part of the Group's ongoing commitment to supporting the local communities in which we operate, Videndum supported a Richmond, UK based creative learning programme. Over a three day period, 20 disadvantaged children aged 12 to 13 from Twickenham School worked intensively to make two short films. The children developed a range of skills, from storyboarding and staging key shots, to acting for camera. As part of Videndum's contribution, each young person was provided with their own mini filmmaking kit full of our products, so they could continue making films after the project ended. The two films were shown in a special premiere at Richmond Theatre, where friends and family joined the group to see what they had been working on. The group also received a backstage tour of the theatre and a ticket to see "Some Mothers Do 'Ave 'Em".