Our vision
Ensuring we limit any negative impact on the environment and protect the natural resources we rely on, creating long-term sustainability for the business.
line
Our approach
We aim to adopt technologies, materials and processes that minimise our impact on the environment and maximise our use of sustainable resources.
Our efforts and environmental awareness continue to evolve to comply with regulations and make our business better and more sustainable. We have initiatives aimed at sustaining and protecting the environment, improving energy efficiency, reducing carbon emissions, water use and waste, using sustainable materials and packaging, and waste disposal.
We also encourage environmentally sustainable behaviour at work and ensure that our employees understand how they can contribute.
line
Relevant SDGs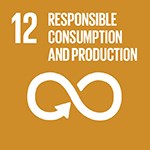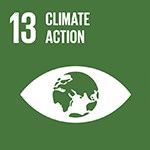 line
Our efforts and environmental awareness continue to evolve, not only to comply with regulations but also to make our business better and more sustainable.
We have initiatives aimed at sustaining and protecting the environment. These cover energy efficiency, reducing carbon emissions, water use and waste; and sustainable use of materials, packaging and waste disposal.
Download our Environmental Policy
2021 Environment Highlights
Energy resource managementplus
We monitor energy usage across our sites and energy reduction initiatives have begun across the Group. We have begun installing LED lighting across the Group. This transition in the Feltre, Bassano and Ashby-de-la-Zouch sites by 2023 will result in an estimated 80% energy reduction and cost savings of £60,000 per annum.
Many buildings have been fitted with timers and motion sensors for lighting, and programmable thermostats to optimise heating and cooling. The Feltre facility has installed 11 new air compressors with an energy-saving inverter system. We have installed Solar Photovoltaic Systems to our Production Solutions manufacturing sites at Cartago, Costa Rica and Bury St Edmunds, UK. Other solar panel projects are under consideration at other Group sites.
Power supply contracts at the Feltre, Ashby-de-la-Zouch and Byfleet sites have been moved to REGO backed supplies, guaranteeing energy from renewable sources.
Packaging and product sustainabilityplus
Our products and services have a comparatively low impact on the environment. We use low hazard materials, minimise the use of resources during the manufacturing process, and search for sustainable materials that can be recycled or reused across production and packaging. In 2021, product sustainability was identified as a key focus area, and best practice initiatives and processes have been shared throughout the Group.
Our Media Solutions Division has made sustainability a pivotal part of future product development, partnering with the Bologna Business School to develop detailed product life cycles and extensively use recycled packaging and textiles.
Current packaging was reviewed, and product boxes will be replaced by recycled and FSC compliant paper, while polybags will be replaced with recycled polybags or non-plastic bags. Upcycling packaging, reducing the volume of products, utilising reusable shipping packaging, and reducing additional e-commerce packaging have also been explored.
Biodegradable packaging such as polylactic acid was tested at Production Solutions to replace plastic bags and the Division is exploring changes to products and shipping routes.
We share our learning across the Group, for example, Teradek in the Creative Solutions Division is in the process of testing and trialing different packaging materials to find the best-suited material.
Various initiatives around the Group have built on our work to reduce the amount of waste created in our operations. We encourage recycling of waste products, materials, paper and other recyclable items at all our sites.
Waste managementplus
In 2021, we started collecting and internally reporting data pertaining to waste and packaging consumption at each site.
Tradebe in the US recycles electronic waste from our Shelton site, partnering with a certified downstream vendor. None of our industrial scraps go to landfill, and waste metals at our Bury St Edmunds site are sorted and recycled with a return on revenue. Industrial scraps from our aluminium and magnesium stages of production are targeted for waste reduction, both in the design of our products and the end life of scraps. Waste to energy projects are being explored at our Feltre site.
If a product is returned from a customer or distributor, we evaluate the condition of parts to resell or reuse them within the manufacturing processes. Core components such as circuit boards are often repurposed and put up for resale on our website.
Waste stewardshipplus
Water is not considered by Videndum businesses to be a critical input factor within our production or assembly environment, and water stewardship is not a material issue. However, in 2022 we will partner with third-party experts to ensure that accurate and timely data collection processes are embedded throughout the Group. We aim to report our water consumption publicly and set reasonable targets for reduction.
Water usage across the Group is mainly from human consumption. All Divisions have implemented a water-saving initiative to reduce their consumption, including installing waterless urinals, limiting flushing options on toilets and installing motion-controlled taps.
Production Solutions has explored rainwater collection at their Cartago site to be stored for industrial use, irrigation of green areas, sanitary services and more. The rainwater project has not yet been fully developed and we see it as a promising initiative for 2023 or 2024.
Biodiversityplus
Although the Group has little direct contact with biodiversity, we recognise its importance for the planet. We ensure our sites emit little pollution and are not disruptive to any nearby wildlife.
Our Teradek site's impact on biodiversity was assessed in 2021, and the site was found to have little pollution and impact. At Media Solutions, sustainability partnerships have been nominated to establish a greater relationship with biodiversity. Lowepro is a founding member of SeaLegacy's Good Ocean community and we have committed to making decisions across our operations to support their goal of rebuilding ocean life for people and nature.
Our Costa Rica site has also received the Blue Flag Ecology Award, a recognition of the comprehensive environmental management to improve environmental conditions. Videndum wishes to utilise the compliance principles of the award to establish deep-rooted, biodiversity conscious, good practice across the organisation. Production Solutions employees participated in litter-picking sessions, recycling workshops and tree planting through their Action4Good programme.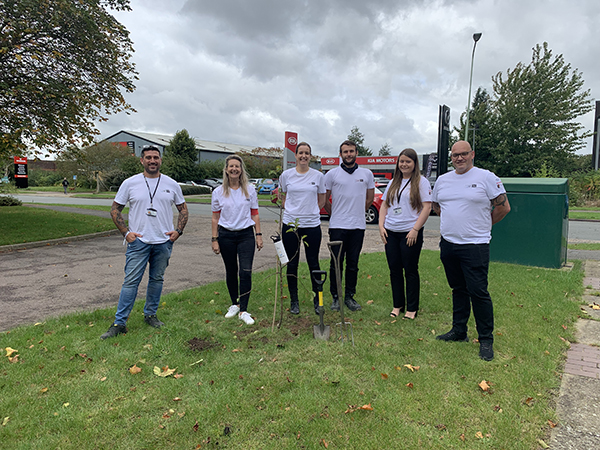 Actions we will take in 2022/23plus
Continue to track our environmental performance
Work with our suppliers to reduce their environmental impact
Continue to improve the methodology for indirect emissions reporting
Case Studies
Solar panels in Costa Ricaplus
As part of our ESG target to reduce carbon emissions, this year we installed a Solar Photovoltaic System at our Production Solutions manufacturing site in Cartago, Costa Rica.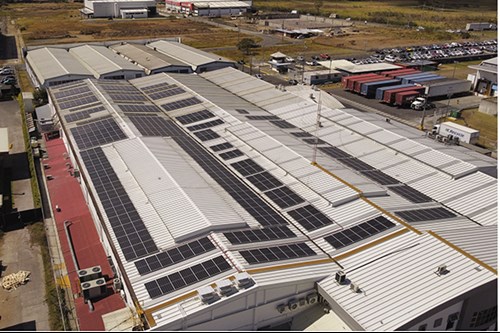 The system will provide more than a third (37%) of the power the site needs, saving around 13 tonnes of CO2 per year for its expected lifetime of 25 years. The initial outlay for the project has come from the building's owner, who will recoup the cost over seven years. At that point, Videndum will own the system and get the full cost benefit of saving on electricity.
Saving around 13 tonnes of CO2 per year for its expected lifetime of 25 years
"A very exciting project, highly valued by our employees and deeply related to the well-known culture of protection and conservation of the environment in Costa Rica."
Julio Lizano
VP Global Operations, Videndum Production Solutions
Recycled textiles in Media Solutionsplus
Media Solutions' Lowepro brand is championing sustainability with their PhotoSport backpacks.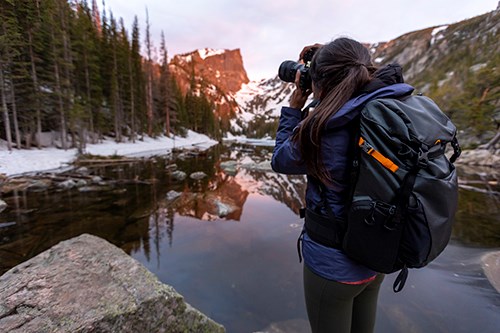 The PhotoSport and PhotoSport Pro are made with 75% and 85% recycled fabric respectively (measured by area). This is the first step in Lowepro's journey to sustainability with the aspiration for Lowepro Bags full product range to be 100% recycled fabric by 2024. Further progress towards this goal will be reflected by the Lowepro green line progress bar featured on the back of the new backpacks.
Using approximately 85% recycled fabrics
In order to reduce our impact on the climate, we are challenging everything from materials production to how our products are shipped and used."
Luis Quehl
Design Director Lowepro and Manfrotto, Videndum Media Solutions
line